Last Updated on 14/09/2021 by richard
This duck breast with orange sauce is quick, easy and delicious.
I Like Duck
As anyone who knows me will testify, I am very partial to duck. If duck is on a restaurant's menu, 9 times out of 10 that's what I have.
Gav's recipe from recipesformen.com ticks all the boxes for me and I highly recommend it.
Duck à L'orange
Duck served with orange, Duck à l'orange, orange duck, or canard à l'orange is a French dish although the Italians claim it originated in Florence with the Medici's.
At its peak of popularity in the 1960s, every restaurant had Duck à l'orange on its menu.
Catherine de Medici
Legend has it that when Catherine de Medici married the Duke of Orleans in 1533 she brought her cooks with her. Now queen consort, at her many banquets, she would introduce her guests to Florentine specialities. Amongst others, this included "pàpero all'arancia" which became canard à l'orange.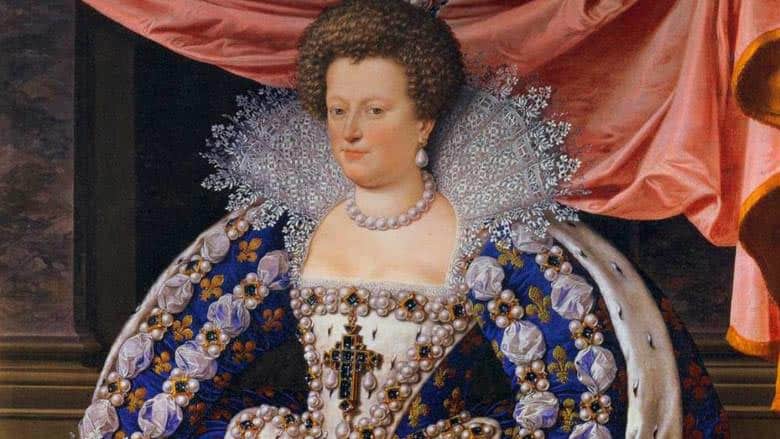 Catherine is credited with bringing Béchamel, crepes and soupe à l'oignon to the, obviously in her opinion, gastronomically challenged French.
I'm not entirely sure the French see it that way?
Arabian Influences
Cooking meat with fruit, like lamb cooked with apricots from Morocco, seems to originate in Arabia. Southern Spain and Portugal show a lot of influence from the Moorish invasion, and it's entirely likely that the style of cooking fatty meats like duck or lamb with citrus fruit came up through Spain into Italy and France.
The Science Bit
The acid in citrus fruits like lemons, limes and oranges can break down the collagen in meat when used in marinades. This tenderises the meat and allows other flavours to infuse more easily. Meat must still be cooked with heat to make it safe to eat.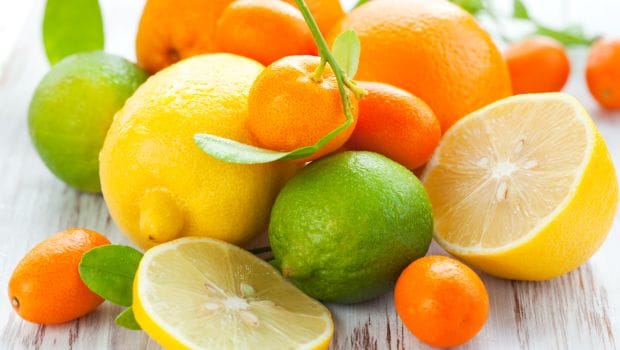 The ceviche style of "cooking" fish is by marinating, usually in lemon and lime juice. The acid denatures the proteins in the fish causing it to become firm and opaque. Denaturing is usually achieved by exposure to heat as in conventional cooking.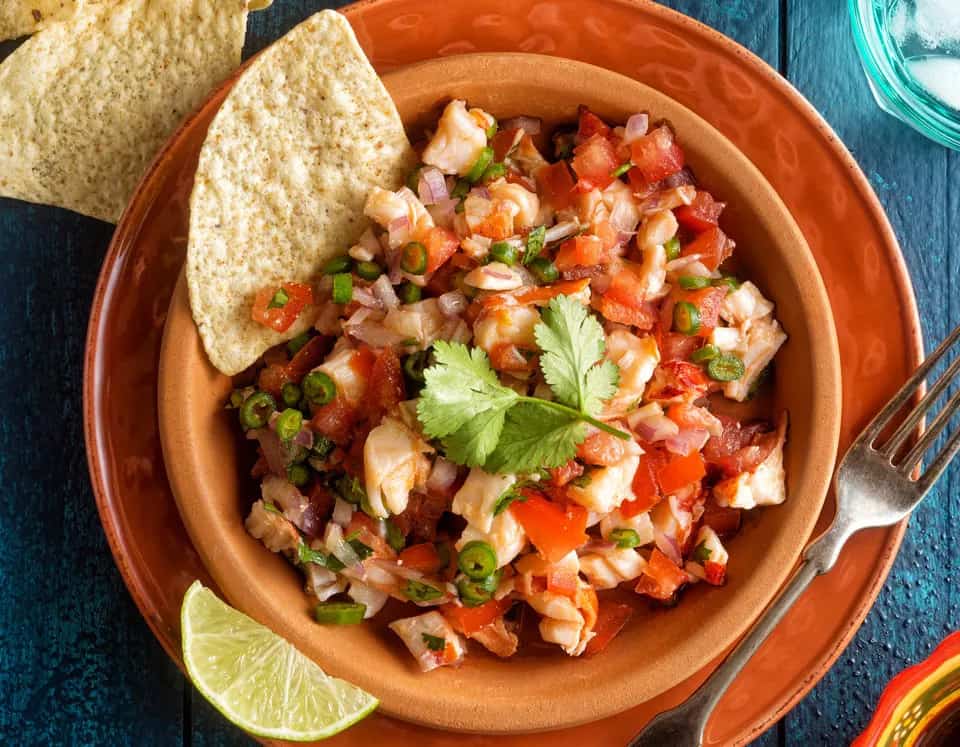 Ceviche is a Latin American style of cooking raw fish and shellfish by marinating.
Duck breast with orange sauce needs some really good roast potatoes and sweet honey roast parsnips to soak up the sauce. That's my preferred way to serve it. Add some fresh green brocolli and carrots and you have heaven on a plate.
I know what I'm having for dinner tonight!
Other Stuff You Maybe Interested in …..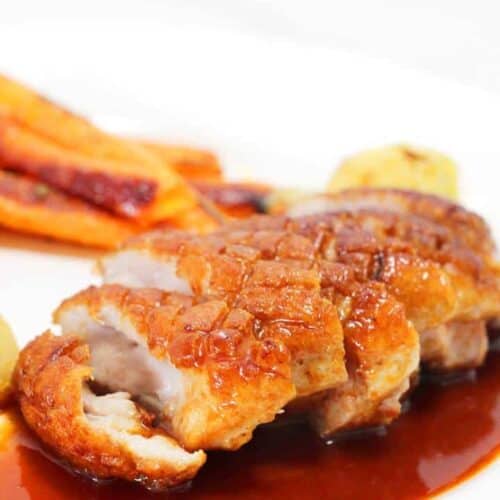 Duck Breast with Orange Sauce
This duck breast recipe is easy with a delicious orange sauce.
Ingredients
2

Duck breasts

Sea salt

Freshly ground black pepper
For the sauce:
120

ml

Chicken stock

2

tbsp

Honey

2

tbsp

Soy sauce

½

tbsp

Root ginger

pureed

½

tbsp

Tomato puree

2

tbsp

Red wine

1

Orange

juiced
Instructions
Pre-heat the oven to 200°C

Score the skin side of the duck breasts 1cm apart in a criss-cross pattern.

Season with the salt and pepper.

Put the duck breasts skin side down into a heated oven proof pan and cook until the skin is crispy. This should take 4-5 minutes.

While the duck is cooking prepare the sauce by putting the stock, honey, red wine, ginger, orange juice and tomato puree into bowl and whisking together.

Discard any excess fat from the pan and turn the duck breasts over, cooking for a further 2 minutes.

Discard any excess fat again, and place the pan in the oven for 5 minutes.

Remove the pan from the oven and set the duck breasts aside to rest covered with foil for 10 minutes.

Pour the sauce mix into the same pan and bring to the boil stirring to loosen any residues.

Simmer for a few minutes or until the sauce has thickened.

Slice the duck breast and serve with the orange sauce.
Notes
Serve with roast or dauphinoise potatoes and seasonal vegetables.
Nutrition
Calories:
421
kcal
Carbohydrates:
29
g
Protein:
49
g
Fat:
11
g
Saturated Fat:
3
g
Fiber:
2
g
Sugar:
25
g
Try one of these recipes from my cookbook …
Potatoes Dauphinoise
Thin slices of potato slow cooked in the oven with cream and garlic – the most decadent of side dishes
Check out this recipe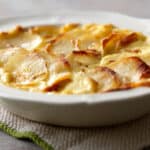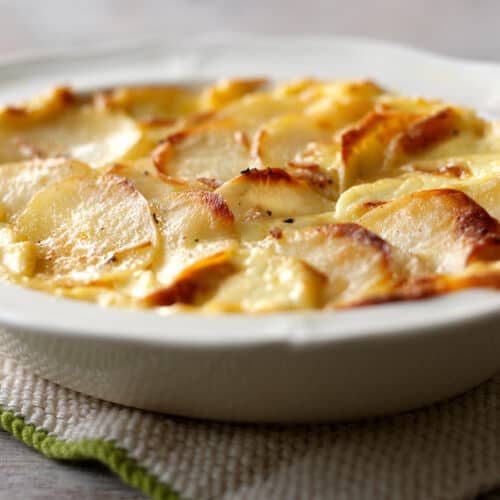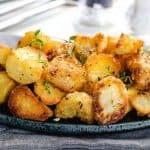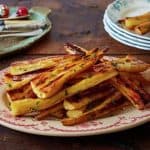 Grandads Cookbook may reference or include sections of text and images reproduced courtesy of: