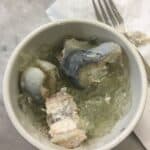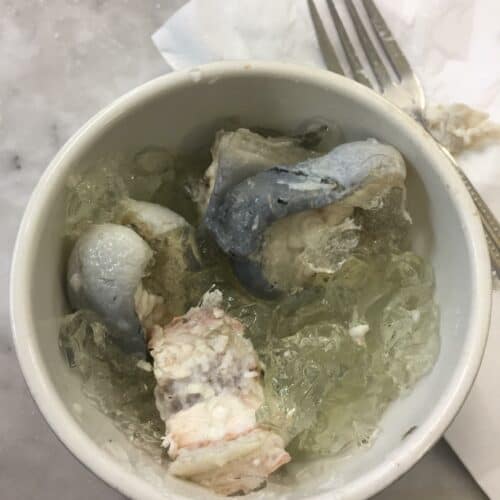 Last Updated on 29/06/2022 by richard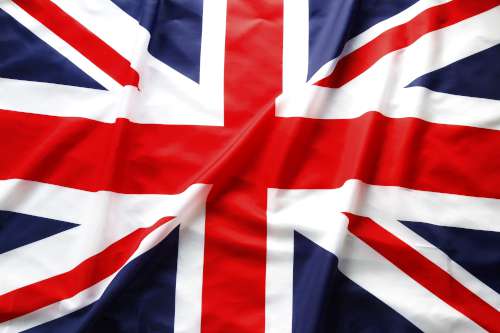 Celebrating British Food & Cooking
East End Eels
An East End of London dish traditionally served in Pie and Mash shops like Manzes near Tower Bridge. This recipe substitutes the normally used silver eels for conger eel.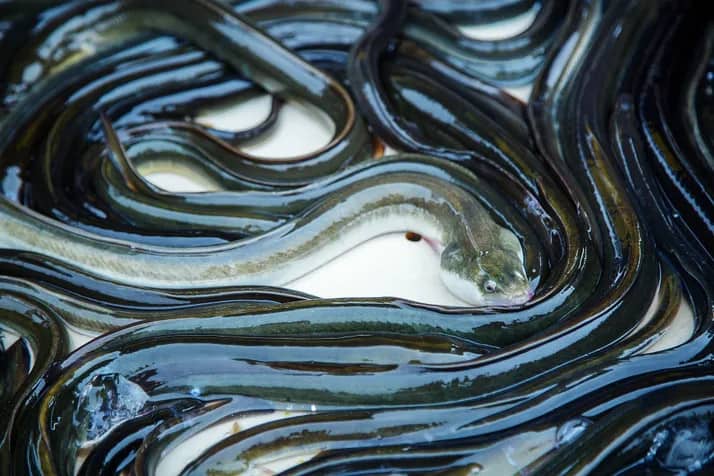 Where Do We Get Eels?
Jellied eels production uses farmed silver eels mainly from Holland. Traps along the River Thames and its tributaries like the Fleet or the Lea would have been the source historically.
Silver eels have a long and fascinating life cycle involving a double migration from the Sargasso Sea across the Atlantic to Europe and back again. Silver eels caught in UK waters must be returned as they are critically endangered.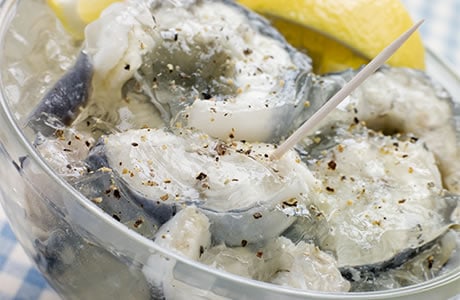 Conger Eels
Conger eels can grow up to 12 feet in length and weigh upwards of 300 pounds. Big eels like this, however, would not be suitable for eating as the flesh would be far too tough. If taking a conger eel for the pot when fishing, you would only want to consider a smaller eel (sometimes called strap conger eel), ensuring they are more than 36 inches (91cm) in length to comply with current minimum catch size regulations.
courtesy of Gordon Hamilton – delishably.com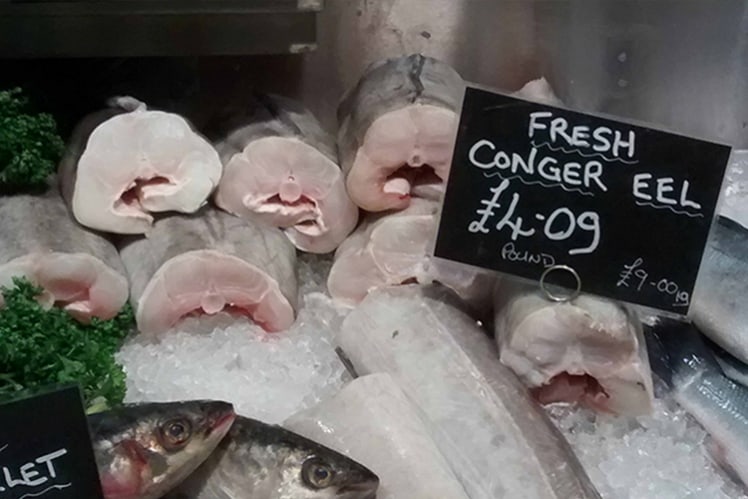 Freshwater or silver eels when poached produce a liquor which when reduced sets to a jelly. Conger eels seem to produce less of the setting agent when cooked so this is supplemented in the recipe with gelatin.
Other Recipes You Maybe Interested in …..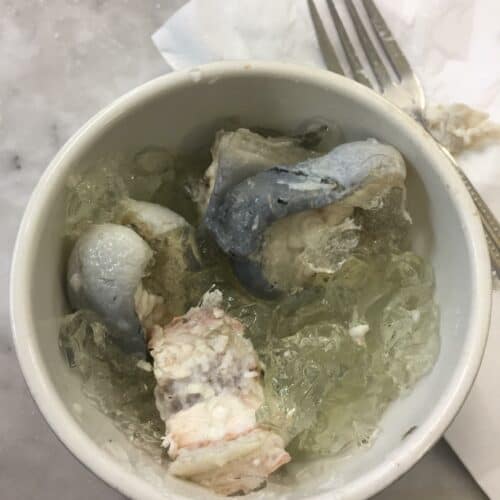 Jellied Conger Eel
A traditional East End of London dish adapted for conger eel.
Ingredients
For cooking
1

stick

Celery

chopped

1

Carrot

chopped

½

onions

chopped

½

Lime

4

tbsp

Malt Vinegar

½

tsp

Sea salt

½

tsp

Freshly ground black pepper

750

ml

Water
Instructions
Bring a pan of salted water to the boil, reduce to a simmer and very gently blanch the eel steaks for a couple of minutes. Remove with a slotted spoon and set aside. Discard the water.

In a large pan of salted water, add the eel steaks and the rest of the ingredients. Bring to a gentle boil, reduce the heat and gently simmer for 20 minutes.

Remove the eel steaks with a slotted spoon, set aside and allow to cool. Strain the cooking licquor into a separate pan and also allow to cool.

While the licquor is still warm prepare the gelatine leaves using the pack instructions and dissolve in the licquor, warming if necessary. Allow to cool but not to set.

Place the eel steaks into a serving bowl and pour over the licquor. Place in the fridge to set.
RECIPE NOTES
To make individual portions remove the eel meat from the central bone and place the chunks in to a disposable cup before filling with the licquor and allowing to set.
YOUR OWN NOTES
Nutrition
Calories:
23
kcal
Carbohydrates:
4
g
Protein:
1
g
Fat:
1
g
Saturated Fat:
1
g
Fiber:
1
g
Sugar:
2
g
Need any kitchen stuff to make this recipe?
Check out my shop!
You may also like …
Conger Eel with an Aromatic Crust
This wonderful recipe of conger with aromatic crust is ideal for a Winter dinner with friends or family.
Check out this recipe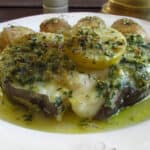 Grandads Cookbook may reference or include sections of text and images reproduced courtesy of: