Total time:
1
hour
45
minutes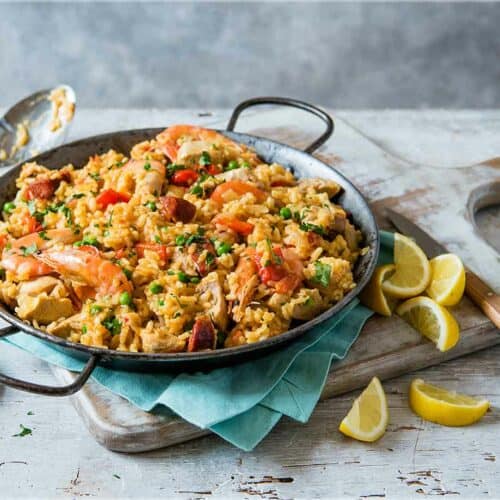 Last Updated on 30/06/2022 by richard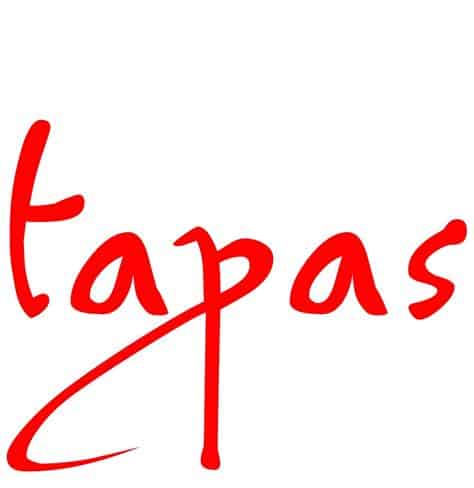 En español: Paella española clásica
Most non-Spaniards think that paella is Spain's national dish. Whereas Spaniards themselves think of paella as a regional dish from Valencia on Spain's east coast.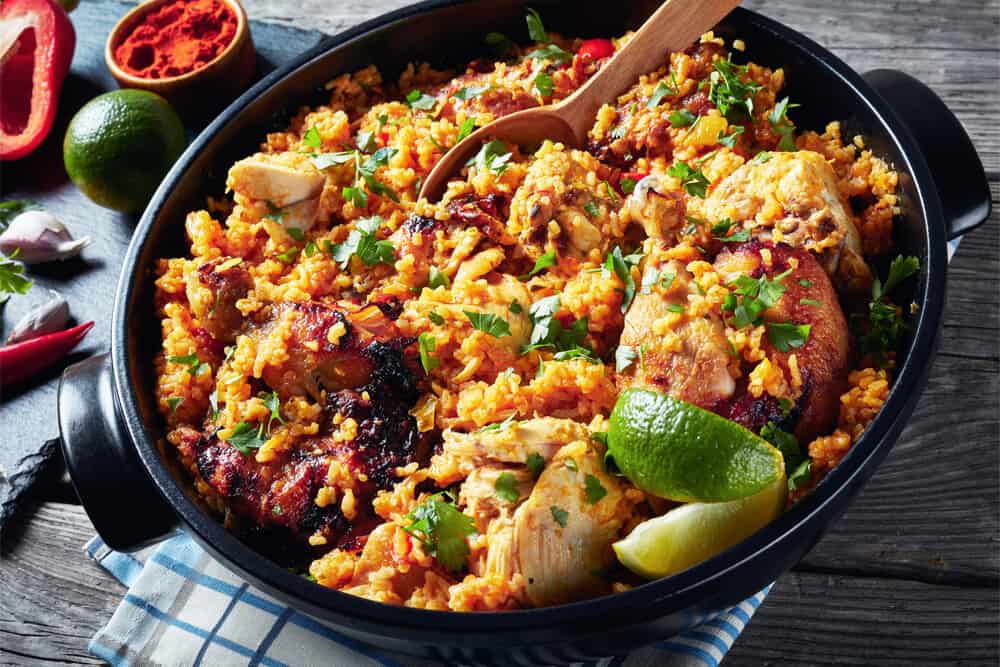 Valencia is Spain's most important rice-growing region and has been since the Moorish invasion 1200 years ago.
Valencia alone has over 200 variations of arroces or rice dishes, rice in Spanish is arroz. A true paella Valenciana does not have any seafood but uses a meat mix of chicken, rabbit and snails with added green and white beans.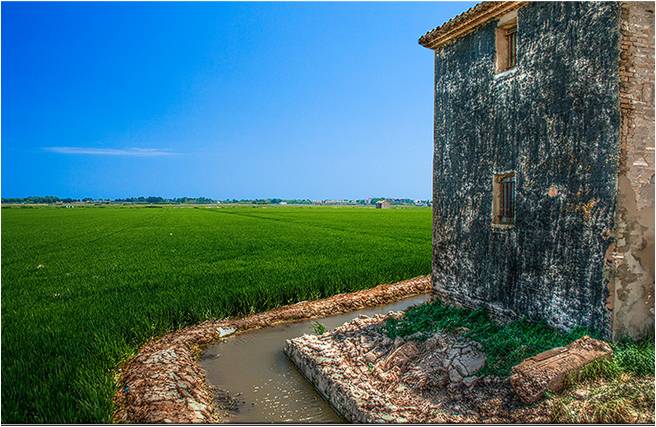 This simple paella recipe uses a mix of meat, seafood and colourful veg for a lively combination of flavours and textures.
The name comes from the pan it is cooked in 'la paella' and not from the dish itself.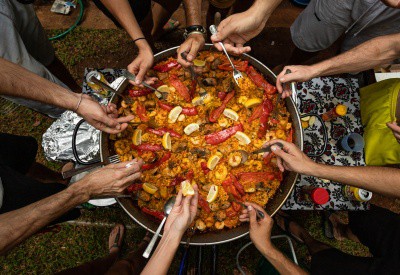 In Spain, a giant paella is often the centrepiece of a fiesta or just a family gathering and everyone just digs in.
Our Spanish friends tell us that they fight for the well-done part, the socarrat, caught on the bottom of the pan!
Top 10 Tips for Making Paella
1. Pan handling
If you don't have a paella pan, use a 4cm-deep, medium-weight non-stick frying pan. It should be shallow and wide to allow moisture to evaporate quickly, and the base shouldn't be too thick. If it's too thick, the pan will retain too much heat and the food may overcook.
2. Feel the heat
Use a large hotplate or gas burner for even cooking. When it comes to cooking paella, gas or induction cooktops are usually better as they provide more even heat distribution.
3. Leave it be
In terms of the basic ingredients, paella is similar to risotto. The main difference is paella doesn't require constant stirring. In fact, it's important not to stir it once the stock is added to ensure the delicious, light-golden crust, known as socarrat, forms on the base.
4. Take a turn
If the paella is cooking more on one side than the other, rotate the pan. This might be necessary when using an electric cooktop or if the element or burner is too small, in which case you may need to cook over two elements.
5. First base
The flavour base of the paella, sofrito is traditionally a mixture of onion, garlic and tomato. Make sure it's well cooked to give the paella a rich flavour.
6. Flavour boost
Chorizo is a classic addition to any paella. So, even if the recipe doesn't call for it, use it to give your rice colour and flavour early on, and add depth to the finished dish. Cook thinly sliced chorizo in oil in the pan, then use the oil to cook your sofrito.
7. Oil up
Paellas need to be cooked with a good amount of oil. The oil helps keep the starchy rice grains separate and carries the flavours of the sofrito through the dish.
8. Moisture metre
Add the final ladleful of stock to the paella in the last 5 minutes of cooking. This helps cook any last-minute ingredients – such as tomatoes and beans – and ensures the rice is moist but not wet.
9. Ready or not
Test whether your paella is ready, using a spoon to taste a little rice from the edge of the pan. This rice cooks last as it's the furthest away from the heat in the centre. When ready, the rice should be tender yet firm to the bite. If it's not cooked, pour over a little more hot stock or boiling water.
10. Earning a crust
The socarrat is considered the tastiest part of the paella. To ensure you don't miss out, use a large spoon to gently scrape it from the bottom of the pan.
Other Recipes You Maybe Interested in …..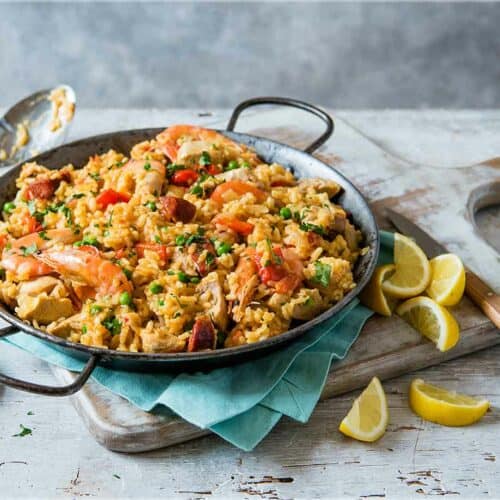 Classic Spanish Paella
This simple paella recipe uses a mix of meat, seafood and colourful veg for a lively combination of flavours and textures.
Ingredients
1

large pinch

Saffron strands

600

ml

Chicken stock

3

tbsp

Olive oil

plus extra for drizzling

125

g

Chorizo

roughly chopped

500

g

Chicken thighs

skinned and chopped

1

onion

medium, finely chopped

3

Garlic

finely chopped

1

Red pointed pepper

deseeded and chopped

2

tsp

Pimenton (smoked paprika)

250

g

Spanish paella rice

4

Tomato

medium, roughly chopped

75

g

Peas

frozen

250

g

Whole Prawns

cooked with shells on

handful

fresh flat-leaf parsley

chopped, to serve

2

lemons

to serve as wedges
Instructions
Stir the saffron strands into the stock and set aside to infuse while you prepare the rest of the paella.

Heat 1 tbsp oil in a paella pan or a large deep frying pan with a lid. Tip in the chorizo and fry for about 3 mins until crisp and the oil has been released. Remove the chorizo and drain on kitchen paper, leaving the oil in the pan.

Stir the chicken into the pan and fry over a high heat for 7-8 mins, or until the meat is golden and cooked through. Transfer the chicken to a bowl and set aside.

Pour another 1 tbsp of oil into the pan, tip in the chopped onion and garlic and stir-fry for 4-5 mins, until softened and just starting to colour. Stir in the pepper and paprika with the remaining tablespoon of oil and stir-fry for a further 1-2 mins. The pan should have lots of crispy, brown bits on the bottom, which will all add flavour.

With the heat still quite high, quickly stir in the rice so it is well-coated in the oil, then pour in the saffron-infused stock plus 450ml boiling water, scraping up the sticky brown bits from the bottom of the pan with a wooden spoon.

Return the browned chicken pieces to the pan, then add the chopped tomatoes. Cover the pan and cook on a medium heat for 10 mins, stirring once or twice. Scatter the peas, prawns and fried chorizo over the top, cover again and leave to cook a further 5-10 mins, or until the rice is just cooked and most of the liquid in the pan has been absorbed.

Remove the pan from the heat, put the lid on and leave to rest for 5 mins. Stir a few times to mix the ingredients, season to taste and scatter over the chopped parsley. Serve with lemon wedges and an extra drizzle of oil, if you like.
YOUR OWN NOTES
Nutrition
Calories:
510
kcal
Carbohydrates:
48
g
Protein:
30
g
Fat:
22
g
Saturated Fat:
6
g
Fiber:
5
g
Sugar:
6
g
Need any kitchen stuff to make this recipe?
Check out my shop!
You may also like …
Spanish Chicken Bake
This Spanish-style chicken bake is a one-pot wonder that's made with juicy chorizo, chicken and veg. Perfect for a midweek supper or a weekend alternative to a weekend roast.
Check out this recipe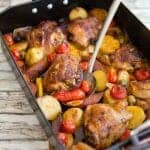 Baked hake Spanish style
Galician style whole hake with chorizo, tomatoes, peppers and olives.
Check out this recipe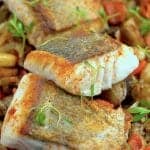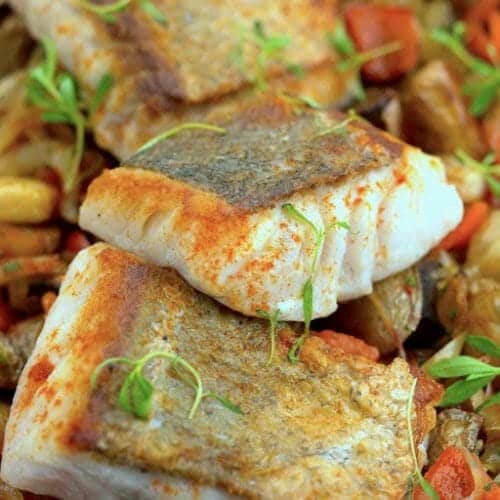 Grandads Cookbook may reference or include sections of text and images reproduced courtesy of: